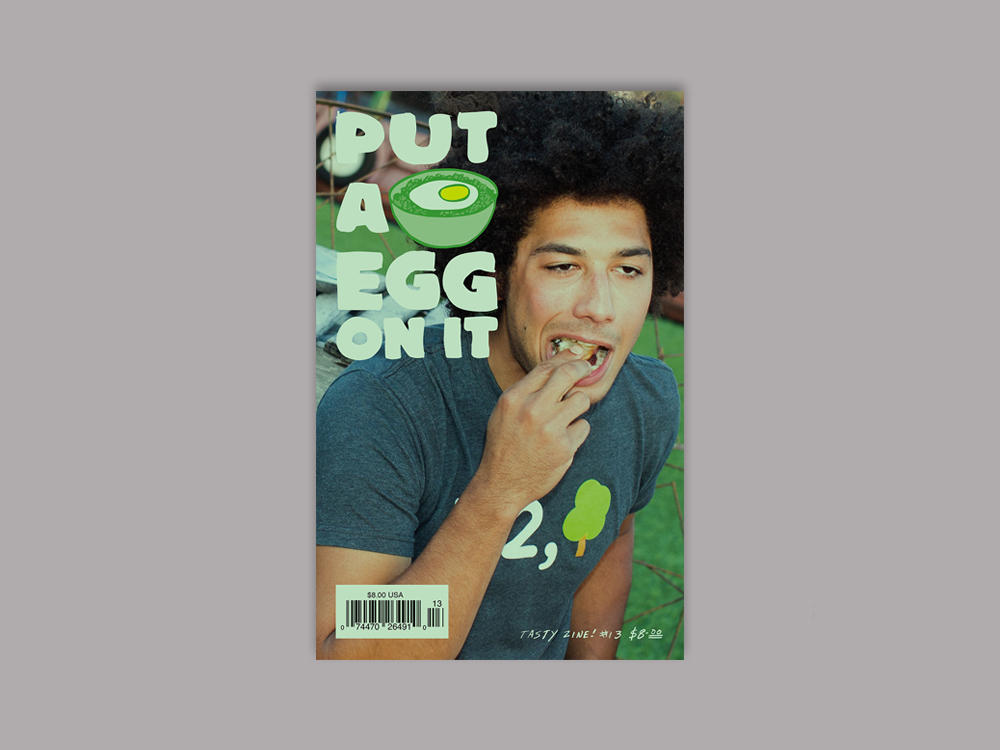 Put A Egg On It No.13
Put A Egg On It is an irreverent digest-sized art and literary magazine printed on green paper out of New York City. It's about food, cooking and the communal joys of eating with friends and family. The magazine features personal essays, cooking tips, photo essays of dinner parties and special art projects. Every issue also includes a themed recipe section.
LUCKY No. 13! We explore the fabulous community that Florent Morellet formed around his eponymous Meat Packing District restaurant. In the front of the issue we check out the colorful restaurant's history, while in the back we join Florent in Bushwick, Brooklyn for a small plate party with old friends and new. Meanwhile, on a lovely Manhattan evening, painter Duncan Hannah, film maker and photographer Aliya Naumoff and New York City Ballet principle dancer Adrian Danchig-Waring gather for a few tongue loosening cocktails and conversation over arroz caldoso. ALSO: Gregory Ayers tells us what he's learned about preparing meals for large groups through his experiences cooking at Radical Faerie gatherings while James Beard award winning writer John Birdsall ruminates on the power, beauty and importance of brown hands making our food and shaping our experiences. This issue also features contributions from Ava Berlin, Maria Salomé Peyronnel, Linni Kral, Claudia Koch, Dingding Hu, Assa Ariyoshi, Damien Florébert Cuypers and Ricardo Roa. The recipe theme this issue is … duh duh DUH – SHAME. Yes, it's what you think, but also, not. Don't hide your face while you take a bite.
Put A Egg On It, 2016, 72 pages, 140 × 210mm, English, Softcover.