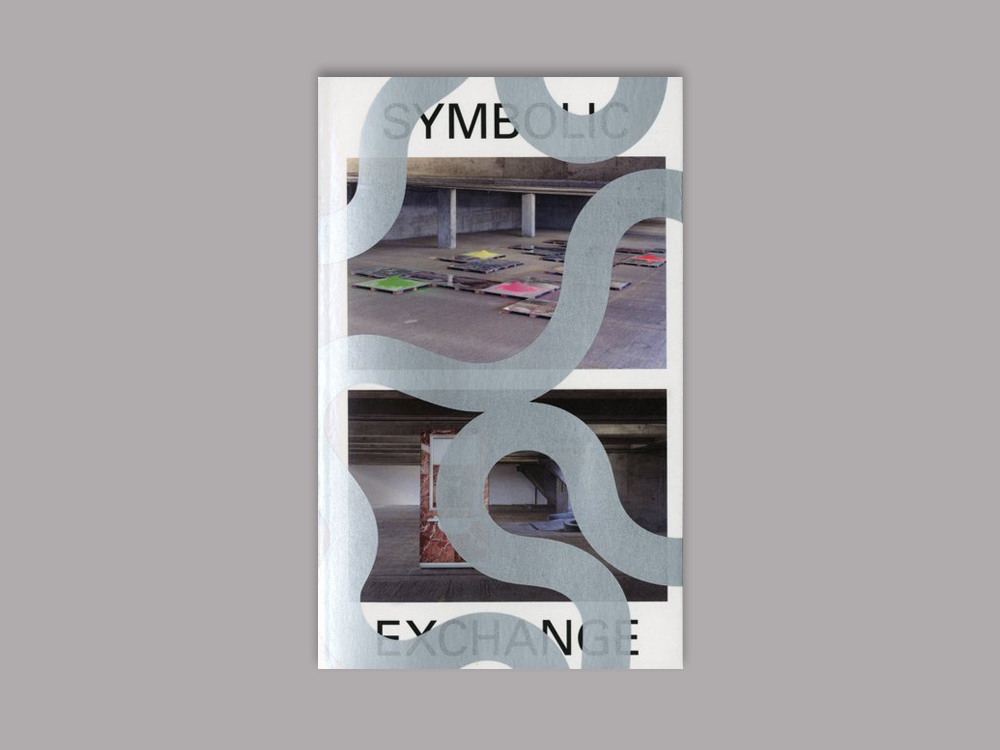 Symbolic Exchange
The concept of "symbolic exchange" (proposed by French philosopher Jean Baudrillard) is when the value of a trade is not monetary but emotional; when the social relationship being established is more important, or has no bearing, on the economic worth of what is being traded. It is an exchange that doesn't know, or care about, profit. This small volume is published as a reflection on the 2015 Bold Tendencies project, which took place from May 28 to September 27 within a disused multi-storey car park in Peckham, London. It included three site-specific public artworks commissioned by Bold Tendencies: "Agora" by Richard Wentworth, "Possessed" by Metahaven and "Aspects of Change" by åyr.

The concept of symbolic exchange cuts across all three projects, and has obvious importance at a time when sharing means self-exploitation, and precarious labour dominates our lives. This book focuses on questions of wealth polarisation, urban renewal and real estate development—particularly how they relate to the valuation of immaterial labour and the financialisation of identity politics. Symbolic Exchange explores these phenomena from the perspective of social power structures and moral assertions, not economic inevitabilities.
REAL, 2016, 110 × 178mm, 176 pages, English, Softcover.
sold out