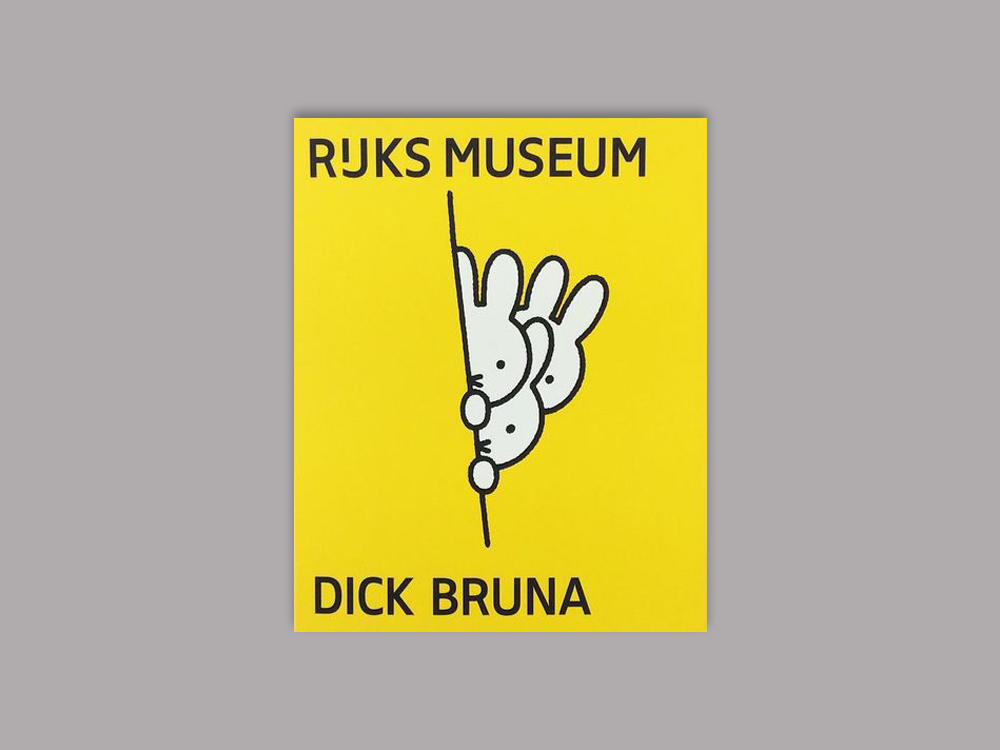 Dick Bruna — See More
Published by Amsterdam's Rijksmuseum and designed by Irma Boom, this playful book offers surprising juxtapositions of the familiar, colourful drawings by illustrator Dick Bruna with objects from the museum's collection. Notable works by Dutch masters like Rembrandt, Vermeer, and Van der Helst are presented along with a few by more recent artists, such as George Hendrik Breitner and Jan Schoonhoven. Objects from the colonial period, like a painted ceramic monkey or a golden jug in the shape of a war elephant, add to the fun. Each page unfolds to reveal a detail of the artwork or object, divulging the association between it and Bruna's simple, original illustrations.
Rijksmuseum / Nai010, 2015, 98 pages, ills colour & bw, 200 × 250mm, Sotfcover, English.
sold out